New Year's Eve EVE Party!!!!!!!!!!!!!!!!!!!!!!!!!!!!!!!!!!!!!!!!!!!!!!!!!!!!!!!!
Sunday, December 30th @ Andyman's Treehouse
www.andymanstreehouse.com
Here's the line up in order:
Brad Caulkins
You're So Bossy
Electric Grandmother
The Floorwalkers
Jason Quicksall & the Floorwalkers
Quinn worked really hard at getting this show together. So you should come, think of all that Quinn has done for you.
...is my only explanation for only playing 13 shows this year.  13!  Wow.  It's been a great year though. I signed with Columbus label All Hail Records, who put out my latest album The Stenographer.  I've played shows where I had a lot of fun, which was something that was missing from last year.  I had decided at the end of last year that 2007 would be light for me, my intention was to gather myself, while playing enough shows to remind people I was still around. (Recall my 3-month absence this past Spring) I'm gonna push hard in 2008, there's no stopping touring outside of Ohio this time around.  I'm in 10,000 times of a better place now than I was in '06, which was a year of on stage intoxication, anxiety and apathy. In contrast, 2007 musically was a year of sunshine and marshmallow sex, and reminding myself of what and who is important.  My shows are going much better lately, and I have a new found energy and belief in what I'm doing.
13 though, geez!  I thought I was on stage more than that.  Well either way, the funky fresh is back in the flesh with a vengeance homes.
EG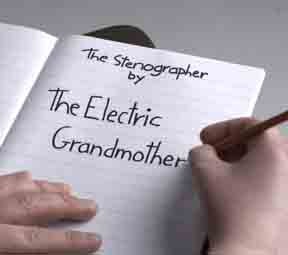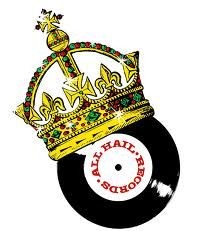 I've committed to sign with All Hail Records, LLC!
Yes sirs and ma'ams,  I am verbally committed to sign with All Hail Records, an Akron/Columbus-based record label.  They will release The Stenographer, and they will love doing it. Some of the bands you may know on the label include Columbus/Cincinnati's Paper Airplane (one of last year's Alive bands to watch), as well as Take No Damage, who I just played with recently at Andyman's. Just gotta cross some t's and dot some i's, and we're good to go. So yeah, thanks to Regis Duffy for the opportunity!  Party on, Wayne.
Friend 'em: www.myspace.com/allhailrecords
A CD Release Party is kind of like a birthday party for musicians.  All your friends are there, celebrating your cute patoote, and generally smiling and having a good time.  That being said, I am very teary-eyed and excited about the lineups I was able to put together for Columbus and Cleveland.  Without further adieu:
Saturday, November 10th
Columbus
Andyman's Treehouse
I am overwhelmed to announce that my sisters, FAT GIRLS BY THE SNACK TABLE, will be present on this night. That's right folks, and signs point to this being an official reforming, not just a reunion for the dynamic duo. I am extremely unconscious and a little hungry about it all. If you're new around here, the ladies have always been my electro-partners in crime, for all time.
My good friend Kyle Sowash has a new band, ANIMAL CUBES.  I have not seen or heard this new project yet, but when it come to Kyle you know it's downtown. Kyle has not just been a good friend to me, but a good business associate, booking me for all sorts of great shows.  He's also been one of my most vocal supporters from the very beginning.
My gnarly punk-pals YOUR FAVORITE ASSASSIN will be there.  Simply put, I am a better person for knowing them, as a band and as people. They believe in nothing but going out and playing a high-energy show, often inviting me on stage to perform with them.  We've formed a crazy musically contrasting alliance since our friendship began.
Friday, November 23rd
Cleveland
Bela Dubby
It'll be the first trip to Cleveland for the legendary WEIRD PAUL PETROSKEY.  I've only know Paul for a few months, but ever since I played a show with him (that Kyle booked) I knew I was in love.  From admiration of Daniel Johnston, to our similar obscenely large low-fi back catalogues, we most definitely are a kindred spirit.  I'm proud to help present Weird Paul to Cleveland for the first time.
What can I say about JOHNNY LA ROCK & MUSH MOUTH, two of my oldest friends in this biz. They've always been there for me, joining me on stage for almost every show I've ever played in Cleveland. This is sappy, I know, but I can't imagine two sweeter guys to have thus far shared my journey with. It most definitely would not be a party without them.
So there it is, my tribute to some keen folks. See ya at the shindigs!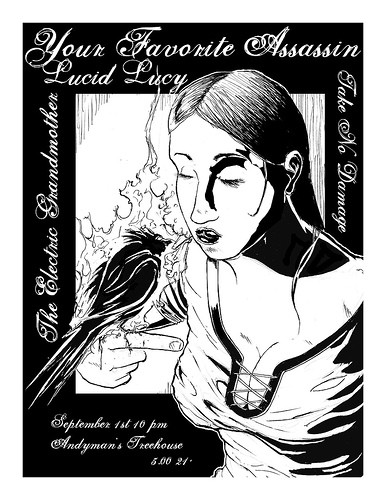 You can totally be my MySpace friend if you're super cool, k?
Here are the Columbus/Cleveland dates of the shows that will celebrate the release of my forthcoming self-released album, The Stenographer. It's a CD Release Party! Let's get stupid!
Saturday, November 10th
COLUMBUS
Andyman's Treehouse
www.andymanstreehouse.com
$5 cover
(Final band lineup TBA)
Friday, November 23rd
CLEVELAND
Bela Dubby
www.myspace.com/beladubby
$Donate$
(Final band lineup TBA)
Actually, this is about me.  A-ha...ha.
Yeah, my new album The Stenographer is still steady for a November release, and hopefully it will be at the radio stations by October.  So make sure to call 'em up, but not too much, cuz they don't like that. Just a reminder, rough demos of the new songs can be heard right here on my MySpace page.  That's all, I guess.
Love,
EG
 Ok folks, I'm in the midst of a short break in order to finish up the album.  Thanks to everyone who  came to the Cleveland show, as well as Monday's sweet ass gig with Weird Paul Petroskey! My next  show is on Saturday, September 1st at Andyman's with Your Favorite Assassin and others.
 Soonish here, I'm gonna announce the CD Release dates for The Stenographer.  I'm (hopefully)  looking  at nights in three cities (November/early December), Columbus being the first night.
 Love You Tall Time,
 EG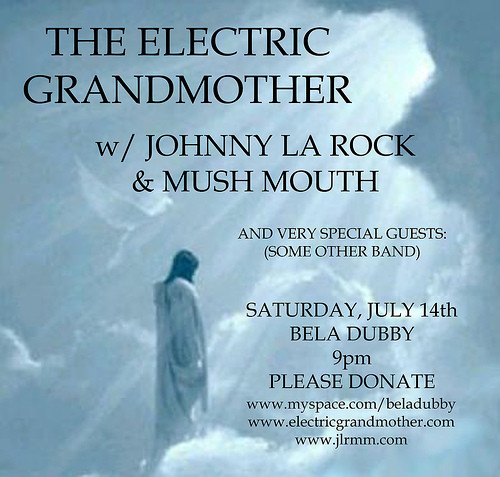 I have a new demo up entitled Dragnet '87 on the MySpace page.  Those of you who have been to a shows since April of this year will recognize it.
Some people have said to me that I should just mix and master this next CD myself.  Though I appreciate the compliment regarding my use of easy-as-pie pro tools, I still have to disagree.  This song was mixed down from 22 tracks, and it's reason enough to not do a final mix myself.
COMFEST 2007
Goodale Park
Saturday, June 23rd
4:30 - Solar Stage
Monday, July 9th
Columbus
Andyman's Treehouse
w/
Weird Paul (Pittsburgh, PA)
The Polyatomic (ex-Tomfoolery and the Mistakes)
Saturday, July 14th
Cleveland
Bela Dubby
w/
Johnny La Rock & Mush Mouth
Saturday, September 1st
Columbus
Andyman's Treehouse
w/
Your Favorite Assassin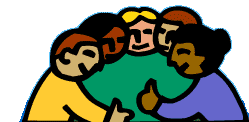 I have three new demos on my MySpace page - "Carol's Revenge," "Planes, Trains and Automobiles," and the newest one, "The Day I Pretended to Watch Airwolf."  All three will be included on my (November projected) album, The Stenographer.
I'm not trying to be a dillweed by not posting them here, it's just that they're "unfinished" in their mixing and mastering, and I'd rather not have them downloaded before they're done.  Trust me, I worship at the feet of anyone and everyone who has been nice enough to download my tunes.  I kiss your face.
(Remember that graphic?  Of course you do.  I couldn't leave the old website without bringing along a friend).
Quick Clarification: The part in the interview when I say "I don't like disco," does not refer to any of my disco-influenced contemporaries.  That stuff can be dope, I'm referring to the "Staying Alive"/Bee-Gees stuff. Outdated definitions, I suppose.  No one complained to me, I'm just putting it out there.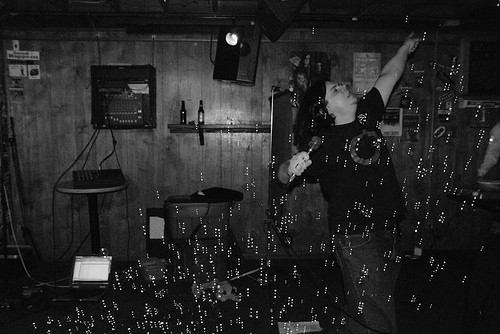 Hey, first post on my own!  Wanna help me wipe?
New sentence.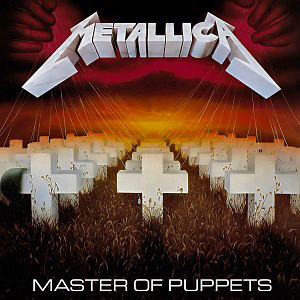 Hey there friends! I hope you're liking this new website that my good buddy Brent Gummow has put together for me. As he mentioned, soon the website "keys" will be turned over to me, but for now I am the puppet and he is the master. I guess you could say he is the "Master of Puppets."
So the show at Little Brother's the other night was great, if you've never seen or heard ADULT., you need to check them out, they were amazing. I have two shows coming up here soon: Saturday, May 26th at Rumba Cafe for the 2nd Danger Media benefit, I'll be going on at 6 PM at that one. The following Sunday night, May 27th, I will be at Andyman's Treehouse. I'm going on last at that one, but never fear, because you don't gotta work the next day! Whee! Click on the show dates on the sidebar to see the killerness of both night's lineups.
I promise to update my actual website more, not just the MySpace site, now that it will be easier to operate. All hail Lord Brent Gummow and Karmapoint Visual Media, my sponsor for the new website AND my drug rehabilitation. You better believe I got him working.
Much love and Nick at Nite,
EG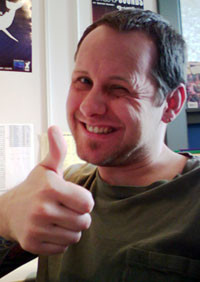 Okay... This is the last post that I, Brent, will be making for the Electric Grandmother!
With this post, I'm officially turning over the keys to his shiny new website. Expect him to start posting exciting news bursts and blog entries in this space RIGHT HERE in the very near future!
There are still some minor issues that I'll iron out on an as-needed basis, but for the most part I think the site is working hunky dory.
While I've got your attention, I should mention that the Electric Grandmother just added a last second show for THIS Friday, May 11th!!  This will be his very last show at Little Brothers before it closes.  We all hope you can make it out!
Friday, May 11th
Little Brother's
w/ Detroit electronic acts: ADULT., Goudron
8 PM
$10 adv/$12 doo