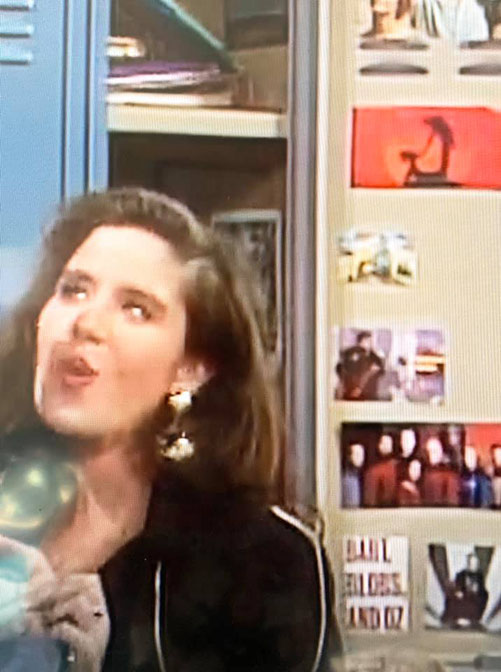 There's an episode of Saved By the Bell called "Screech's Spaghetti Sauce" that aired on September 19, 1992, starring Soleil Moon Frye of Punky Brewster fame. We noticed while she was standing here with her locker open that she had a picture of Star Trek: The Next Generation, Vanilla Ice, and something that says "BART, BLOBS, AND OZ." (See lower right)
We searched for "BART, BLOBS, AND OZ" in quotes and found out it's the headline from an article from a November 30, 1990, issue of Entertainment Weekly. The main story of the issue was about the anniversary of John Lennon's death, but we noticed there was also a feature about Vanilla Ice included.
So to review: For a 1992 episode of Saved By the Bell, they cut out random photos and gibberish from a 1990 issue of Entertainment Weekly they had lying around and taped them up in her locker.