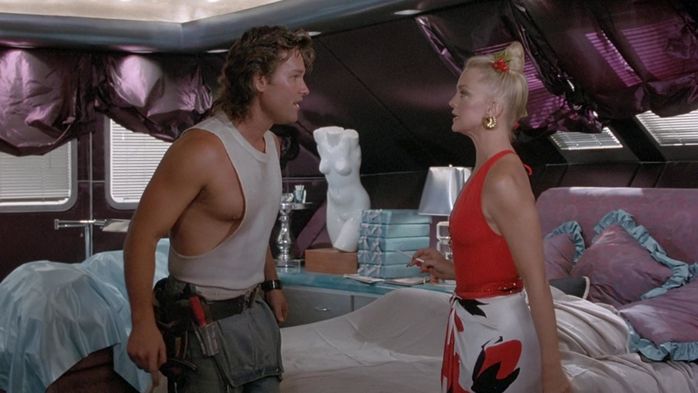 The woman hired a carpenter to install shelves in her closet for shoes.  He installed it,  but she didn't like because it was made out of oak.  She said she wouldn't pay him, and he was mad. She found out she was listening to her, and called him names.  He saw the birthmark she had.  She later pushed him overboard, and he was fired.
He went to a mental institution where she was after she also fell overboard, and said she was his wife and took her home to this boys.  They were mean, and he was mean to her.  She started to like how he was mean, and fell in love.  This made him feel guilty, and he said that was going to tell her she wasn't his wife, but the boys kept lying about it.  Sex
Later her first husband found her, and came to their house in a limo.  She remembered who he was, and they left. She was sad after that, because she missed him.  They went on the boat again, but she wanted to leave.  She jump in the water, and swam to him.  In conclusion, she went back to who she was after she had amnesia.