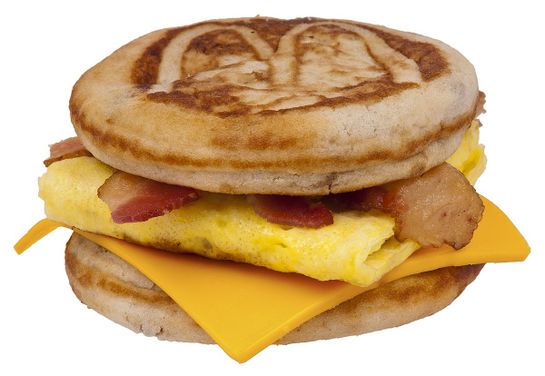 Show #15: March 25, 2005
Columbus
Cafe Bourbon Street
w/ Johnny La Rock & Mush Mouth
Subroc
This show was a bad idea, and it was pretty much all my fault.  I booked it when we already had a solid gig scheduled for the next weekend, and I asked two out of town bands to open.  I remember not having much time or energy to promote, I think I put up one flyer on a bulletin board on the OSU campus, as if that would make a difference.  I think I even knew at the time I had blown it with this one.
The gig was a desolate affair.  I don't know who all paid a cover to get in, but maybe 3 or 4 people did.  We met Leroy that night who was briefly part of the Ocean Ghosts, the new band who were to play with next week at the Treehouse.  He was doing door at the venue, which was the easiest job in the universe that evening.  At one point before we went on he told us he was going to take off, which was totally understandable.  He gave us the little bit that was collected, smiled at me and said "I don't think it's happening tonight, man."
One thing I learned that night is that depending on the bar, the person collecting cover is the gatekeeper and acts as your shield from nefarious types who wish to do you harm.  There existed an enormous college campus nearby, and lifting the cover was like lifting the floodgates.  By the time we went on, there were a handful of young men in the bar who were not interested in receiving art from us.  I think for a number of people, when they think of EG getting heckled they think of the Deadboy & the Elephantmen show at Little Brother's (more on that later), but this is the one I think of first.  I don't remember all that was hurled at the stage, but I specifically remember "You suck!" and "Shut the fuck up!"  It also didn't help to not have any local coalition in attendance to defend us, being relatively new as we were, on this odd night I deemed it wise to have two Cleveland bands open for us in Columbus.  I know that for a group like us you might think we'd expect this sort of thing, but I honestly didn't, and my feelings were hurt.  At the end of our shortened set I flipped the guys off, who thankfully just grinned back at me, and we got the heck out of there.
Our out of town buddies were at least good company.  We stayed up all night at our place chatting and having drinks, and in the morning we went to McDonald's and got McGriddles.  I then went to sleep for three hours and then woke up so I could spend the day with my dad who had come into town for the day.  This thankfully would be the last time I would drink Smirnoffs all night and then follow it with fast food and three hours of sleep.
Mary Alice: One thing I remember about this show is that the hecklers were also yelling out the names of TV shows, like they were requesting we play songs about them? As if it were all kind of off the cuff? I should mention for folks who weren't around back then that at the time, 90% of the songs we performed live were about TV shows (where now it's closer to maybe 30-40%). I don't remember the others but will never forget one of their "requests" was for NBC Nightly News. As flustered as I was, even at the time I thought that was a borderline clever roast. I also remember clear as day wrapping up "Blow Show" and at the end one of them said "OK *that* was pretty cool."
At minimum we all learned valuable lessons that night.