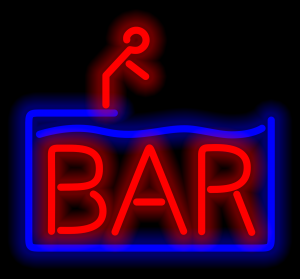 I'm going to open my own music venue here in DC, here are my instructions for booking shows, please follow them accordingly:
* Please secure 4 local bands that are guaranteed to draw 75-500 people each. Please understand that we are a business, and we need to pay the bills just like you.
* We receive approximately 25,000 booking inquiries per hour, we can only answer 2 of them per day. Please be patient with us.
* Before you even think of booking a show, you must come down to my venue and pretend to like me for approximately 6 hours per week over the course of 8 weeks. (The weeks don't have to be consecutive) If I don't get to know you, I can't trust you to play my club that holds between 30-50 people.
* We don't have a functional website, so it's up to you to advertise your show.
* Browse our website to see what kind of music we host. If you can't guess what we're looking for or fit into our club's philosophy, your inquiry will be ignored.
* We host ALL genres, except Punk, Hardcore, Metal, Indie, Emo, Hip-Hop, Screamo, Thrash, Country, Folk, Reggae, and EDM.
* We're really close to an Elementary School, so your set needs to be done by 10:30 PM.
* You'll get paid 20% of the door, minus the fee for the sound guy, doorman, bartender, and use of our PA.
* When emailing, put in the subject Line: "ATTN: Booking guy, I love you, please help, 1+95%6." If you do not use the language/code provided, your inquiry will be ignored.
* Please do not play any shows within a 100 mile radius to our club three months prior to your show.
* We generally book nine months in advance.
* No calls or emails, you must fax a band photo/press kit/musical samples by mail. Please allow six months for your music to be reviewed.
* If you email me a .zip file, I will crack your skull. Streaming samples only, please.
We'll see ya soon!